Spark School Software
Welcome to the future of
Education Technology.School Organization.School Marketing.Student Motivation.
Empowering students & educators to succeed through innovative ed-tech software.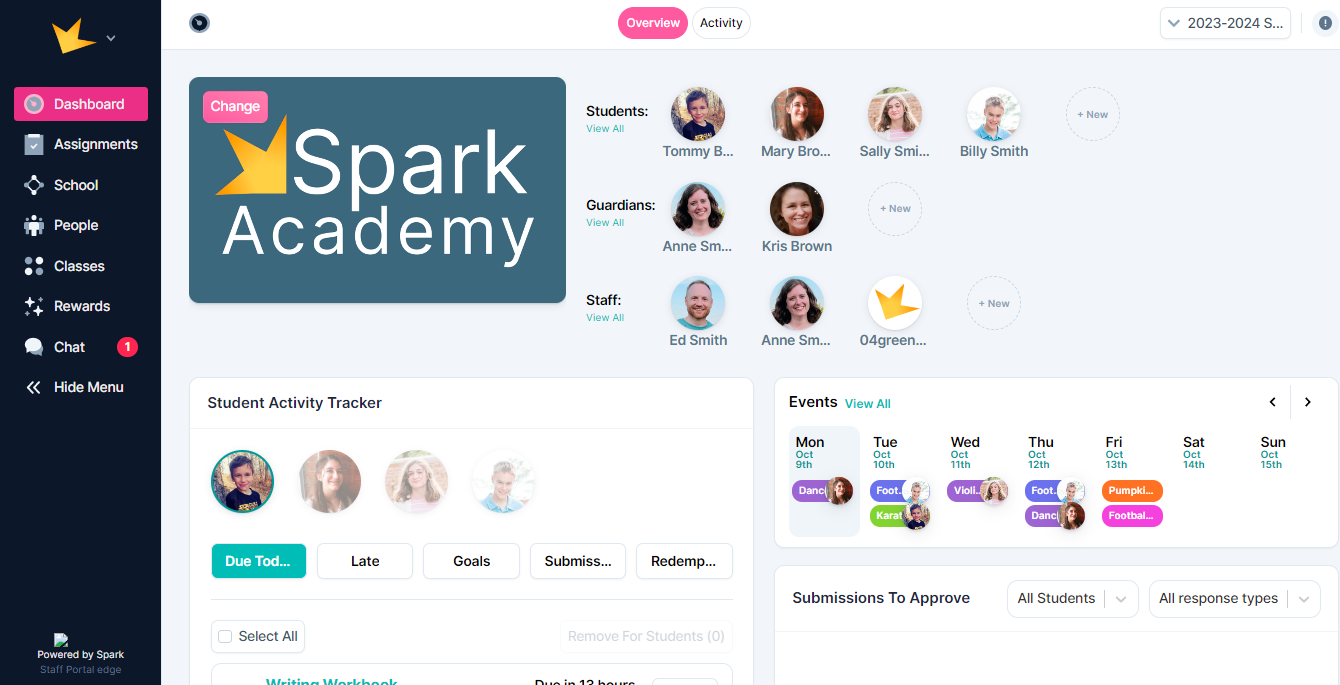 SPARK is for:
Homeschool Teachers
looking for a better way to manage student's workload.
Parents
looking for ways to motivate their kids.
Microschool Admins
looking for classroom management tools and a supportive network to share your resources.
Educators
looking for ways to break free from the system and start out on their own. We have everything you need to run your school
Manage school details via a comprehensive administrator portal.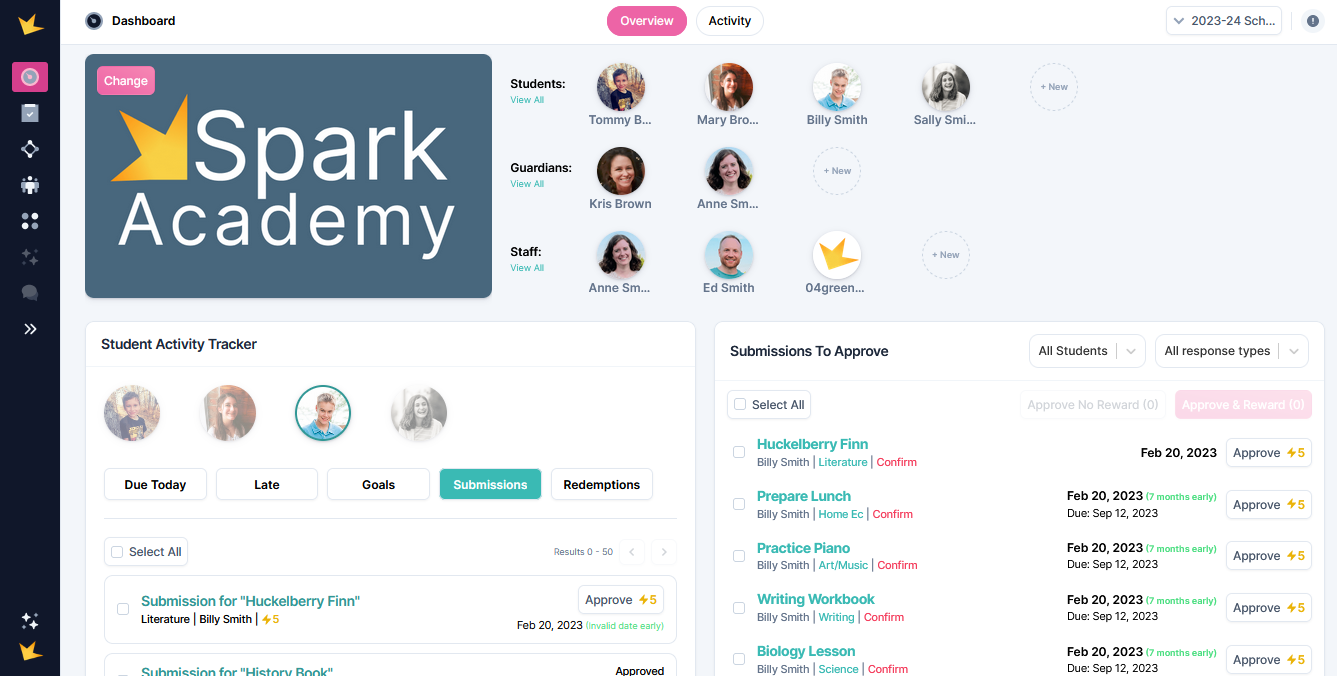 And even more...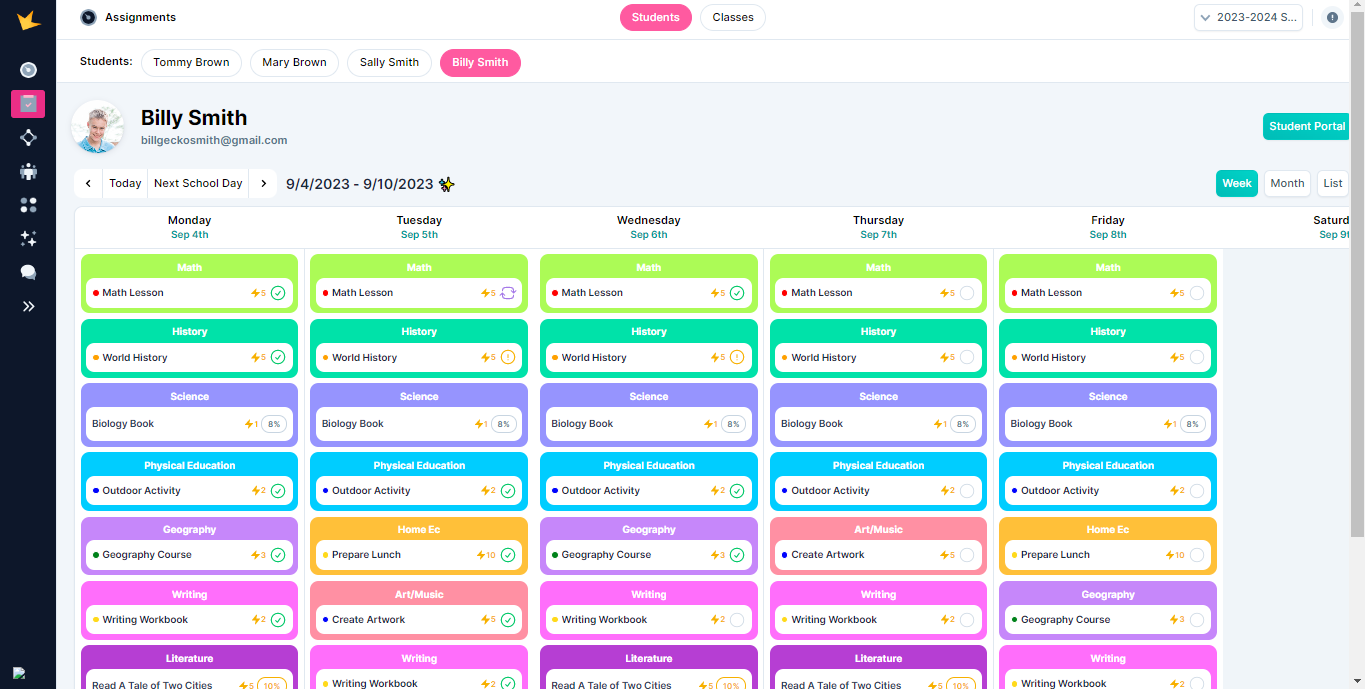 Affordable pricing to keep you going
Starter
There's something for everyone!
Up to 3 Students
No student portals
Assignment Planner
Student Submissions
1 Teacher/Staff Portal
10Gb of Storage
+$1.49 / additional student
Homeschool
A plan that perfectly fits homeschools.
Up to 3 Students
Student Portals
Unlimited Teacher/Staff
Rewards
Event Calendar
Terms
Attendance
Library
School Chat
50Gb of Storage
30-day free trial
+$1.49 / additional student
Microschool
A plan that perfectly fits microschools.
Up to 25 Students
All Homeschool Features
Enrollment Forms & Funnels
Announcements
Email Blasts
Advanced Scheduling
Advanced Attendance
30,000 Emails
200Gb of Storage
30-day trial
+$1.49 / additional student
All plans include:
Personalized support

Price lock guarantee - Your price will never change.